Houlahan, Comitta Visit FEMA Disaster Recovery Center, Applaud Efforts to Help Area Residents
Downington, September 28, 2021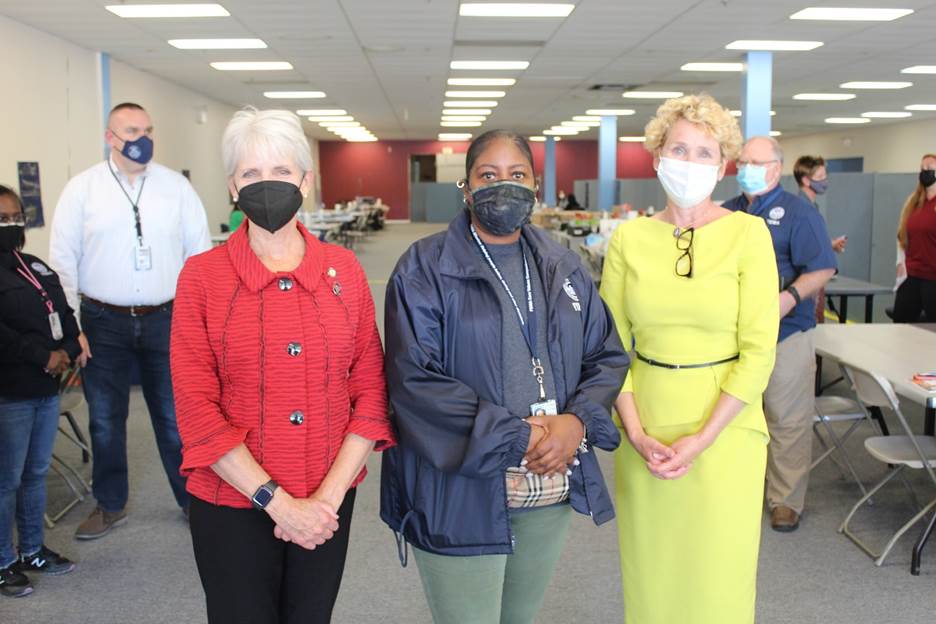 Rep. Houlahan and Senator Comitta thank site workers after DRC Manager Frenchshelle Sledge provided a tour and update.
DOWNINGTOWN – On Saturday, U.S. Representative Chrissy Houlahan and State Senator Carolyn Comitta visited the recently opened FEMA Disaster Recovery Center (DRC) in Downingtown. According to FEMA officials, the DRC has helped 173 families access federal resources since opening on Monday, September 20.
"Everyone who was impacted by Hurricane Ida should know this resource is available for families and small businesses," said Houlahan. "The FEMA staff here are dedicated and responsive to our community's unique needs and are available to assist even if an application has been filed online. It's invaluable to sit down face to face with another person who cares about our situation and can provide aid. I'm thankful for everyone helping guide our residents through this process."
"The Disaster Recovery Center offers residents and businesses owners impacted by Hurricane Ida in Chester County the opportunity to meet with representatives in person to apply for assistance and get answers to their questions," said Comitta. "Recovering from severe flooding and storm damage can be a chaotic and confusing experience. While many resources are available and accessible via phone or Internet, sitting down and navigating the process in person may be easier for some and offer greater peace of mind for others."
FEMA officials present during the site visit had a clear message to share with Chester County residents: 'We're here to help.' They are hoping to see even more individuals coming through their doors in the coming days and weeks.
"Our mission here in Pennsylvania and around the country is to ensure people in impacted counties, receive the help they need before, during and after disasters," said Craig Levy, FEMA Federal Coordinating Officer. "Residents of Bedford, Bucks, Chester, Delaware, Montgomery, Northampton, Philadelphia, and York counties have already begun registering for FEMA assistance and we encourage people in those counties to visit DisasterAssistance.gov to register or call the FEMA Helpline at 1-800-621-3362."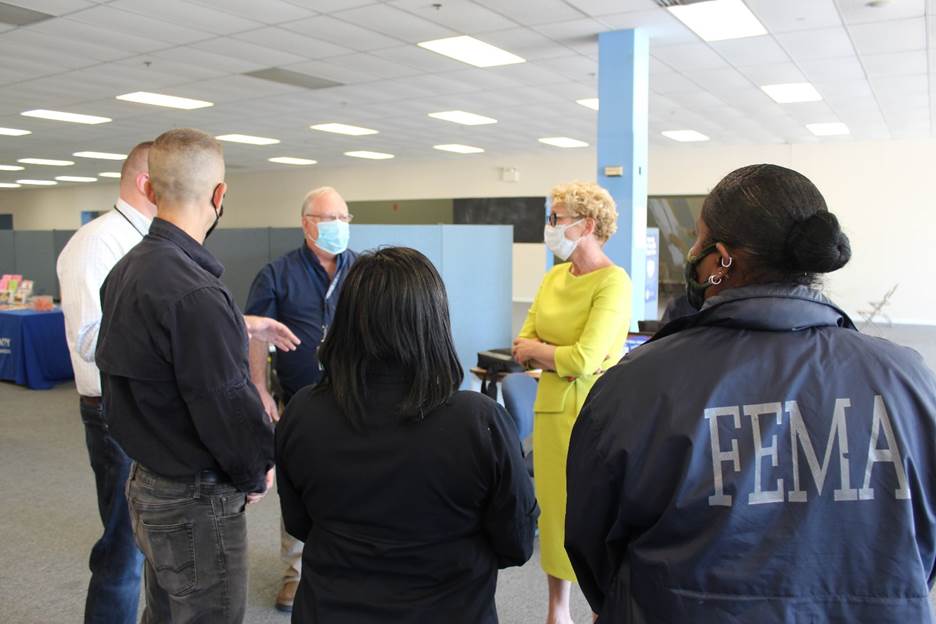 Rep. Houlahan talks with FEMA Intergovernmental Affairs Specialist, Dan Needham and other FEMA support staff, while visiting the Downingtown, PA Disaster Recovery Center (DRC).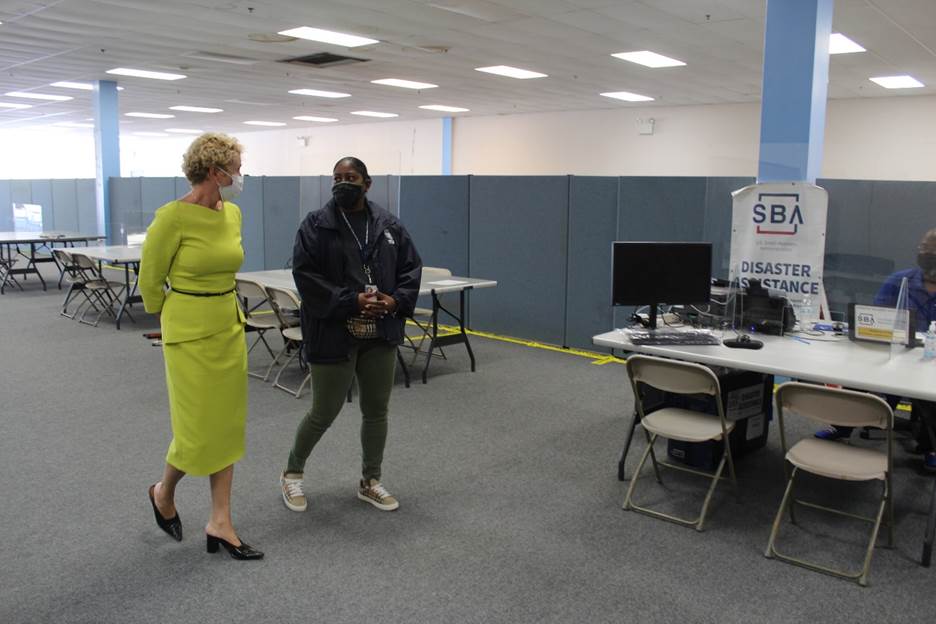 Rep. Houlahan discussing available assistance with site manager, Frenchshelle Sledge
Houlahan is an Air Force veteran, an engineer, a serial entrepreneur, an educator and a nonprofit leader. She represents Pennsylvania's 6th Congressional District, which encompasses Chester County and southern Berks County. She serves on the House Armed Services Committee, the House Foreign Affairs Committee and the House Small Business Committee. She is the recipient of the U.S. Chamber of Commerce's Abraham Lincoln Leadership for America Award which "recognizes members who demonstrate the bipartisan leadership and constructive governing necessary to move our country forward."
###