Updates and Resources
Intent
The purpose of this page is to consolidate updates and resources from the Governor and the Administration. You will find information about economic impact payments, vaccine distribution, resources for small businesses, support for our veterans, and much more. Note: some users' experience is better on a desktop computer/laptop. Last updated June 3, 2021.

The Berks Cares Vaccine Call Center is now open to help residents with technological and transportation needs access COVID-19 vaccine appointments

Reading, PA— 4/19/2021 — The Berks Cares Vaccine Call Center will go live today at 9 a.m. to assist residents who are struggling to sign up for or get to a COVID-19 vaccine appointment. The Call Center is part of a collaboration between the County of Berks and Co-County Wellness Services to help residents who do not have access to technology and have not been able to sign up for appointments online. The Call Center will also help anyone who needs transportation to a vaccine appointment by connecting them with free ride options through BARTA.

The Call Center can be reached at 1-888-712-2772 and will be open Monday through Friday, from 9 a.m. to 5 p.m. with assistance available in both English and Spanish. The Call Center will help direct individuals to open slots at the various vaccine clinics and opportunities from Berks' healthcare providers and local pharmacies until the County-led Berks Cares Vaccine Center in Muhlenberg Township is ready to open.

The Berks Cares Vaccine Center is a public health collaborative with the Berks Community Health Center and other community partners to set up a community vaccination center in Berks to make sure all residents can access the COVID-19 vaccine. Plans for the vaccine center continue to move forward, but an opening date has not yet been set as the County continues to work with its partners to ensure there is a consistent supply of vaccine and adequate workforce in place to staff the site. To learn more about the center or to sign up for email updates, please visit www.doyourpartberks.com.

For updates on the Johnson & Johnson (J&J) vaccine, click here.


Updated Vaccine Distribution Information and FAQs

As a mother, engineer, and former science teacher, I understand the importance of vaccines in protecting the health and safety of our families. The science is clear: vaccinations are overwhelmingly successful in preventing a wide variety of serious diseases.
Please know that I have been in close touch with the Wolf Administration and the leadership of Chester and Berks counties to push for a faster, more efficient distribution system.
I will continue working to ensure that the elderly, front-line workers, and those with underlying health conditions are protected and receive the vaccine as soon as possible.
Since the administration of the vaccine is operating at the state and local level, our office is unfortunately unable to assist with securing COVID-19 vaccine appointments
. Due to the limited supply of vaccine doses in Pennsylvania, there may be a delay in scheduling a vaccine appointment. Please be patient and continue visiting the state or county websites to check in on the availability of appointments. Please visit the
Pennsylvania Department of Health vaccine page
to learn more about the vaccination process and to receive guidance on how to schedule a vaccination appointment once you are eligible.
As you know, news is changing every day regarding vaccine availability. If you'd like to see updates more often, please follow us on
Facebook
,
Twitter
, or
Instagram
where we post daily.
Vaccine Scheduling Notice & Accelerated Rollout Strategy
The Chester County Health Department has introduced a new COVID-19 Vaccine Registration System. On Monday, March 29th, an email about this new system was sent to everyone in Phase 1A who already registered with the Health Department.

Anyone in Phase 1A who does not have access to a computer, or who is uncomfortable with the online booking process, can call our COVID-19 telephone line to book their appointment – 610-344-6225.
Register your interest in scheduling an appointment with the Chester County Health Department for the COVID-19 vaccine here.
Just this week, Governor Wolf and the Pennsylvania Department of Health announced updated deadlines for vaccine rollout in PA. More than one million Pennsylvanians are now fully vaccinated against COVID-19, and our vaccine supply increases each week — getting more and more shots into arms.
All Pennsylvanians will be eligible to be vaccinated by April 19. Use this
guide
to find out how to get a vaccine once you are eligible.
If you have questions about the vaccination process in Pennsylvania, please call the Pennsylvania Department of Health hotline at
1-877-724-3258.

How can I schedule a vaccine appointment?


Berks County residents can visit the
Berks vaccine webpage
to locate local vaccine providers. Tower Health, Berks Community Health Center, and PennState Health are currently vaccinating Berks residents.
The following locally-owned pharmacies have also been identified by the state as key vaccine providers for Berks County.
These local pharmacies have been scheduling appointments and hosting clinics with community organizations.
Please click on the name of each to learn more about their vaccine distribution efforts and how to sign up for appointments.
Chester County residents can register to be contacted when a COVID-19 vaccine appointment is available through Chester County Health Department. After you complete the form you will receive updates from the health department on vaccine availability and open appointments. You can also visit the Pennsylvania Department of Health COVID-19 Vaccine page to see a map of other vaccine providers in our area and contact information for them.

As of Monday, March 29th, The Chester County Health Department has launched a new vaccine registration system for its COVID-19 vaccine program. The new system helps everyone who has already registered with the county health department to easily book a vaccine appointment, and ensures appointments are allocated specifically to the individuals who are being contacted.
An email sent Monday morning to all Phase 1A individuals currently registered with the Chester County Health Department explained the new registration system and invited them to set a password and schedule an appointment for the COVID-19 vaccine. Read more here.
Folks can also visit VaccineFinder - Find COVID-19 vaccine locations near you to find the nearest vaccine site.
What can those who are elderly, or who do not have access to the internet, do to make a vaccine appointment?
PA's Department of Aging can help seniors schedule appointments through local hospital systems. The department can also help folks arrange transportation if needed.
Chester County Department of Aging: (610) 344-6350
Berks County Department of Aging: (610) 478-6500
Residents can also contact the PA Dept. of Health at 1-877-724-3258 for more information on scheduling a vaccine appointment. Only folks who fit under the 1A group are being vaccinated at this time, therefore they are the only ones who can schedule vaccination appointments.
Berks County residents without access to technology can contact:
Tower Health: (484) 659-3000, Mon-Fri, 7:30AM to 5:30PM


Which PK-12 school staff are eligible to receive the COVID-19 vaccine developed by Johnson & Johnson (J&J) under this special initiative?
School staff are any Pre-K to 12 school employees, contractors, or independent consultants that typically interact with students in a school setting during the regular school day, including teachers, classroom support staff, early childhood education (ECE) professionals employed by the school entity, school administrators, bus drivers, cafeteria workers, school nurses, speech/occupational therapists, custodians, and other school employees.

Are Early Childhood Education teachers and child care providers included in this special initiative?
Yes. Early childhood education (ECE) professionals employed by a PK-12 school entity will have an opportunity to be vaccinated through their school entity and local IU, along with other PK-12 school staff.
The Office of Child Development and Early Learning (OCDEL) is working with the PA Key to coordinate J&J vaccinations for staff in community-based ECE settings. This includes all ECE staff in center, group and family child care settings, home visiting programs, early intervention, and Head Start and similar programs.
Additional information about this special vaccination opportunity for community-based child care providers is available at www.pakeys.org
Why is Pennsylvania falling behind in vaccinating people?
The main challenge lies in supply. The federal government is responsible for vaccine allocations, not the state. PA has a high elderly population, who fall under phase 1A. This population, which includes roughly 4 million people, are the priority group. Once the supply of vaccine dosages is expanded, PA along with the rest of the country will be able to move along the group phase to ensure that all who wish to be vaccinated can do so.


Will I have to pay for the vaccine out of pocket?
For all of the following coverage types, you will not have to pay anything for the vaccine, including a copay, coinsurance, or deductible, regardless of whether the provider is in-network or out-of-network:
The major-medical health insurance market (individual market health insurance)Insurance through your employer (including through COBRA)

Medicare and Medicare Advantage

Medical Assistance through fee-for-service and Managed Care Organizations (MCOs) [2]Opens In A New Window

Children's Health Insurance Program (CHIP)

Pennsylvania Employees Benefit Trust Fund (PEBTF)
Your insurance company or health care provider should be able to help you in finding a vaccination location. If you do not have health insurance, you should still be able to get a vaccine at no charge. Ahead of your visit to receive the vaccine, you should call your provider to make sure you will not be charged.

I heard that Walgreens and CVS will also be conducting vaccinations to the public as well, is that true?

Is PA participating in the Retail Pharmacy Partnership? If so, who can get vaccinated at these locations?
Yes, Pennsylvania is participating in the Retail Pharmacy Partnership. The retail pharmacy partners are Rite Aid and Topco (supermarket pharmacies such as
Shoprite
,
Acme,
Wegmans
, and others). Folks can register online for an appointment on the
Rite Aid
site. Currently, Rite Aid is not scheduling vaccine appointments over the phone. Please visit your local grocery store website to schedule an appointment online or contact their vaccine customer service line accessible through their website. Only folks in the current group phase will qualify for an appointment. Currently, PA is vaccinating those in the 1A group.

Do I still need to wear a mask after getting the vaccine?
Yes, you should still continue to wear a mask and practice other mitigation strategies (social distancing, handwashing, etc.) after you get the vaccine.


Where can I find information about vaccine allocations specifically in PA?
Data related to vaccine allocation in Pennsylvania can be found on the
CDC website.
Additionally, folks can visit PA's vaccine data webpage to access information related to specific counties and cities.


The American Rescue Plan
The coronavirus pandemic and economic crisis are destroying lives and livelihoods across the country. Tens of millions of Americans have been infected and more than half a million lives have been lost to the virus. Meanwhile, the economic crisis is accelerating: more than 20 million Americans are receiving unemployment benefits, nearly 24 million are going hungry with an estimated 12 million children living in households with food insecurity, up to 40 million cannot afford to pay rent and fear eviction, and our most vulnerable communities are bearing the brunt of these twin crises. Over 2.3 million women have been forced to leave the workforce entirely, including nearly 1 million mothers, and eight of ten minority businesses are on the brink of closure.

The President's American Rescue Plan will save lives and livelihoods:
Put Vaccines in Arms: The plan will mount a national vaccination program that includes setting up community vaccination sites nationwide and addressing disparities facing communities of color. It will also take complementary measures to combat the virus, including scaling up testing and tracing, addressing shortages of personal protective equipment and other critical supplies, investing in high-quality treatments and addressing health care disparities.
Put Children Safely Back in School: The plan will make a nearly $130 billion investment in school re-opening and making up for lost learning.
Put Money in People's Pockets: The plan finishes the job on the President's promise to provide $2,000 in direct assistance to households across America with checks of $1,400 per person, following the $600 down payment enacted in December. The plan will also provide direct housing assistance, nutrition assistance for 40 million Americans, expand access to safe and reliable child care and affordable health care, extend unemployment insurance so that more than 20 million American workers can pay their bills and supporting 27 million children with an expanded Child Tax Credit and more than 17 million low-wage workers through an improved Earned Income Tax Credit. Individuals can check the "Get My Payment" tool on IRS.gov to see the status of their payments. Additional information on these Economic Impact Payments, along with a Fact Sheet of Frequently Asked Questions, is available on IRS.gov.
Put People Back In Jobs: The plan will provide crucial support for the hardest-hit small businesses, especially those owned by entrepreneurs from racial and ethnic backgrounds that have experienced systemic discrimination, with EIDL grants, expanded PPP eligibility and more. The plan also provides crucial resources to protect the jobs of first responders, frontline public health workers, teachers, transit workers and other essential workers that all Americans depend on.
For additional COVID-19 information from Governor Wolf's Administration, click here.
For additional details on the Biden-Harris Administration's plan to beat COVID-19, click here.

State and Local Updates
County Updates

Health
COVID Alert PA
COVID Alert PA uses Exposure Notification System technology developed by Apple and Google. The app can detect if you have been in close contact with another user who later tested positive for COVID-19 and will send a notification to your phone called a "COVID-19 Exposure Alert". If you tap on the notification, you will be given public health guidance on what to do next.

Getting Tested

Taking Care of Yourself

Care of Your Behavioral Health: Tips for Social Distancing, Quarantine, and Isolation During an Infectious Disease Outbreak

The CDC has released a guide to understanding conditions for where you live, work, learn, and play.
Health Coverage

General Coronavirus Information

Become a Contract Tracer
The department will continue to accept and enroll individual volunteer applications through ServPA and coordinate volunteer groups; however, individuals may experience a delay as the department expands part- and full-time paid contact tracing positions and trains these large volunteer groups, such as students from colleges and universities.
You can find more information on the state's contact tracing efforts and all available contact tracing positions at the Department of Health's website here.

Have Concerns?

If you have serious concerns about a businesses' COVID-19 mitigation efforts, click here.
Flu Shots

We need to be doing the best we can to keep ourselves and those around us healthy. While certain aspects of that might look different this year, one remains the same--getting your annual flu shot! Experts agree: we must take the necessary precautions ahead of flu season, including getting your flu shot. COVID-19 and flu symptoms overlap, so fewer flu cases means more resources for our front line medical professionals.

For information on the importance of getting your flu shot this year, read here.

Find a location offering flu shots near you here.

Unemployment

Resources on Seeking Jobs and Apprenticeships
Career OneStop – Career One Stop is an organization sponsored by the U.S. Department of Labor which can provide tools for Americans to find their next job. They can help people find work, get new skills or training, plan their careers, and hold workshops.
PA Career Link - PA Career link is a government organization composed of several state agencies to provide career services to prospective Pennsylvania employers and employees. Follow these links for locations in Chester in Berks counties.
If you are a veteran or have a disability, there are additional services available to you.
Chester, Berks, Veterans, People with Disabilities
Registered Apprenticeships – Apprenticeships.gov can help connect individuals to an industry-driven, high-quality career pathway where employers can develop and prepare their future workforce, and individuals can obtain paid work experience, classroom instruction, and a portable, nationally-recognized credential.
K‐12 : Student Resources : U.S. Bureau of Labor Statistics (bls.gov)
Home : Occupational Outlook Handbook: : U.S. Bureau of Labor Statistics (bls.gov)
Pandemic Unemployment Assistance program is now accepting weekly filings. To make an initial or weekly claim, click here. Please note, there are credible reports that international organizations are fraudulently applying for PUA on behalf of Americans. If you receive an unemployment check in the mail, but did not file, let the PA Department of Labor & Industry know immediately.

The Pennsylvania Office of Unemployment Compensation created a site to share information for Pennsylvania employees impacted by COVID-19 here.

To help you through this difficult time, our staff compiled FAQs below:

I am a self-employed person/independent contractor, why won't the website won't allow me to submit an application for unemployment compensation?

The CARES Act expanded unemployment benefits to hundreds of thousands of previously ineligible Pennsylvanians, including the self-employed, gig workers and independent contractors through the Pandemic Unemployment Assistance program which is now accepting weekly filings. To make an initial or weekly claim, follow this link with detailed instructions and frequently asked questions. https://www.uc.pa.gov/unemployment-benefits/file/Pages/Filing-for-PUA.aspx

Do I qualify for benefits if my hours are reduced? Apply for assistance if your hours or income have been reduced – including those who work based on commission.

What is the best course of action for people with underlying conditions who work for essential businesses who have exhausted leave options with their employers? Can you receive unemployment while on unpaid leave? Employees who are unable to work due to COVID-19 are strongly encouraged to work with their employers to first exhaust any paid leave that is available. Employees who do not have access to paid leave, or have exhausted their paid leave, may be eligible for UC. If they are receiving any form of income while receiving UC, they should report it when they file their bi-weekly claim.

I have used all of my unemployment compensation benefits, but am still unemployed. What resources do I have? The CARES Act authorized a temporary program that allows workers who have exhausted their benefits to receive an additional 13 weeks of assistance under the Pandemic Emergency Unemployment Compensation (PEUC) program. The PA Department of Labor and Industry launched this new program last weekend and is processing claims. You can find more information, including the application and frequently asked questions, click here. Please know that these benefits are available for backpay to the week ending on April 4th. All recipients of PEUC will be eligible for the additional $600 per week in Federal Pandemic Unemployment Compensation.

I received an unemployment check, but I never filed. Has my identity been compromised? Sadly, there are some out there who are trying to take advantage of our fellow Pennsylvanians during this vulnerable time. If you receive notice of an UC claim, but didn't file, your personally identifiable information may be compromised. Please report UC fraud here. To address this and other concerns, the Pennsylvania Department of Labor and Industry held a town hall last week. The conversations covered the new federal programs and guidance for those returning to work after COVID-related shutdowns. A recording of the town hall can be found here.
Taxes & Rebates

Veterans

Don't know who to call? 1-800-MyVA411 is a national, toll-free number that serves as a "front door" to VA. You can still reach VA at any other direct or contact center numbers, but 1-800-MyVA411 offers the simplicity of a single number.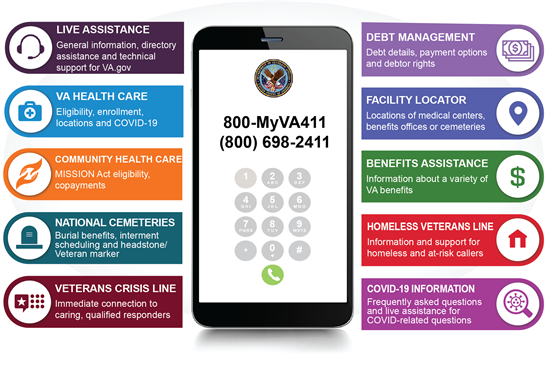 The Veterans Crisis Line is still available 24/7 at 1-800-273-8255 and pressing 1, by Chat, or by Texting 838255. You can also call the White House VA Hotline at 1-855-948-2311 to share your compliments or concerns.

Education
Schools

For Parents


Additional Resources
Mental Health
The Mental Health Support Line can be reached toll-free, 24/7 at 1-855-284-249

Gov. Wolf recently released an update Mental Health Resources Guide for anyone seeking help.
Food Banks

Child Welfare

ChildLine is available 24/7 to anyone wishing to report child abuse and general child well-being concerns at 1-800-932-0313 and at KeepKidsSafe.pa.gov.

Parents: Helping Children Cope with Emergencies
Housing
Through funding from the CARES Act – which I helped pass in March – and approved by the PA General Assembly in late May, $175 million was provided to the PA Housing Finance Agency (PFHA) to help struggling renters and homeowners during these unprecedented times. The vast majority of this funding has been set aside to provide rental assistance. If you have been affected financially by COVID-19 and are struggling to pay rent, please go to the PHFA's website to learn how to apply. Chester and Berks County residents will use different County agencies, so please use this contact resource to determine where to submit your application
Disabilities

Adult Protective Services protects adults who are 18 to 59 and have a physical or intellectual disability. Reports can be made 24/7 to 1-800-490-8505, and these calls are continuing to be answered and investigated.
Veterans
If you are a Veteran in crisis, please call 1-800-273-8255 and Press 1 or text 838255
Substance Abuse
Get Help Now for substance use disorder and alcohol treatment.
Domestic Violence and Sexual Assault

Domestic violence programs and sexual assault crisis services continue to provide services to survivors across the Commonwealth.

For domestic violence services, please visit pcadv.org or call the National Domestic Violence Hotline at 1-800-799-7233. If you are unable to speak safely, you can also log onto thehotline.org or text LOVES to 22522.

If you need sexual assault crisis services, please call 1-888-772-7227 or visit pcar.org to be connected with you local crisis center.
Seniors

In the May 2020 report, Pennsylvania Department of Health nursing home surveyors conducted 292 inspections of nursing homes, including 210 complaint investigations during the COVID-19 pandemic. In addition, nine sanctions were finalized against nursing care facilities, which included the issuance of one provisional one license, and civil penalties totaling $83,000. "We know that congregate care settings, like nursing homes, have been challenged by the COVID-19 pandemic," Dr. Levine said. "That is why we remain committed to protecting the health and well-being of our most vulnerable Pennsylvanians by continuing to hold nursing home operators accountable, as necessary, to ensure they are providing safe care. If you see something at a nursing home that doesn't seem right, we encourage you to speak up." Individuals with complaints about a nursing home can file that complaint with the department in several ways. Complaints can be made anonymously by calling 1-800-254-5164, filling out the online complaint form, emailing c-ncomplai@pa.gov or sending the complaint in the mail to the department. The department recently announced an order directing testing at skilled nursing facilities. Facilities in need of assistance are encouraged to contact the department, which can provide assistance from a number of available resources on infection control, personal protective equipment, etc.
More Information about Services


Ways to Help
Our health care workers are on the front lines protecting our community. Check out our local hospitals to see how you can help:

If you are able, please consider donating blood through the American Red Cross. Make an appointment to donate blood through their website here.